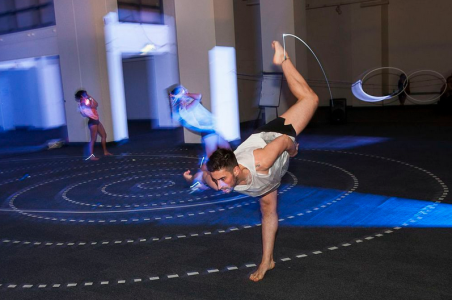 On Tuesday 19th November at 7pm IJAD will be at Camden Proud, the old horse hospital. Proud is a truly unique venue situated in the heart of stables market, just walking distance from both Camden Town and Chalk Farm stations.
Whether you're a regular member of the IJAD audience (online, at our IN-Finite performances or, of course on Twitter) or want to find out what it's all about, join us on the 19th! Discover how we're using tech to make our pieces more engaging and accessible, meet all the people behind the performances and mingle with the Creative Director, Producer, dancers, collaborators, trustees and superfans. Here's your chance to ask the questions you've always wanted to!
Tickets are just £10 and all the proceeds go towards helping us fund future performances.
Tickets are available in advance by donating £10 through our Virgin Money Giving Page, (we will add you to the prepaid guestlist) or you can buy tickets on the door.
Claire and the IJAD trustees
IJAD